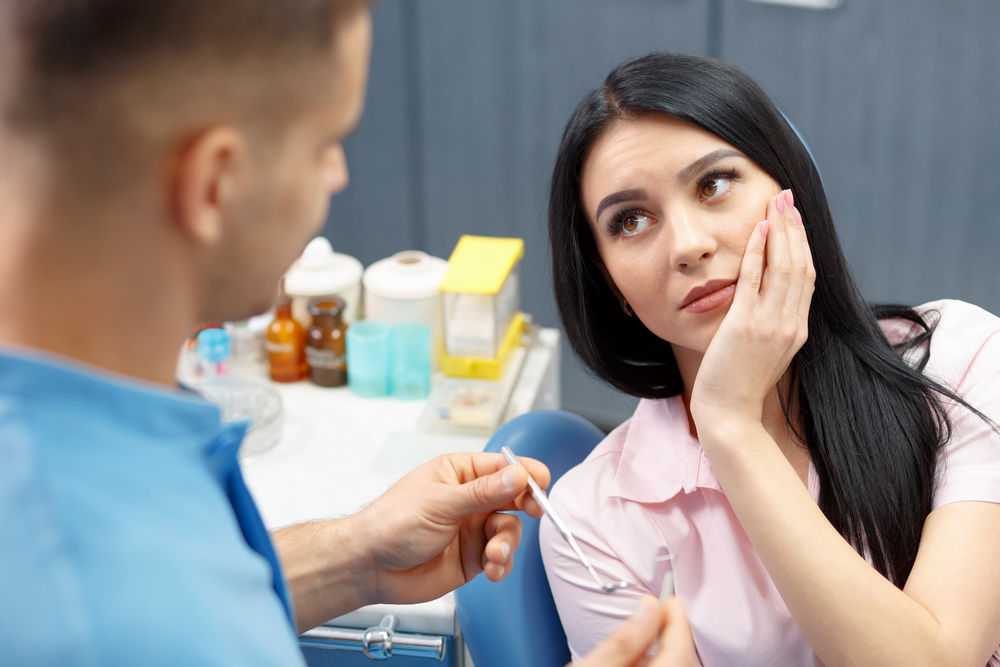 Do you know when to call your dentist?
We are all familiar with the healthy routine of visiting our dentist every six months for dental checkups. But are you prepared or do you know what to do when you think you may need to see your dentist between those regular checkups?
Toothache, sensitivity, unusual swelling, and uncomfortable dentures amongst others are all serious issues. These issues should raise a red flag and leave you wondering whether to call your dentist or not.  Because it can be hard to make that call, we want to break down some reasons good enough to call your dentist.
You feel new pain or have a sensitive area in your mouth.
Suddenly you feel pain or something changes in your mouth that is affecting your everyday activities. This is an indication that you should see a dentist.  Sometimes these changes can affect your sleep, how you eat, drink and talk. If any of this happens that is a huge sign you should see your dentist.
Denture or bridge does not fit as well as it used to.
If you have bridges, dentures, or any dental aesthetics they may get a little uncomfortable. Maybe they became loose, or are not fitting correctly. It may be the time for maintenance that will help place everything back to normal again. Your mouth, although you may not notice, changes over time and dentures or any other dental aesthetics, should be checked periodically.
If you notice bleeding when you are brushing or flossing.
We usually bleed a little when we first establish a flossing routine, and that is normal. If you see the bleeding has not stopped or you bleed just while brushing your teeth, it might be a sign of a periodontal issue. You might need to be treated. Otherwise, it will lead to more significant problems in the future, such as gum disease.
If you have not seen your dentist in 6 months.
Do not ignore any signs of discomfort and let it wait until your next scheduled appointment. Sometimes little pains here and there can escalate quickly and result in costly solutions.
If you are currently experiencing discomfort, do not hesitate to book an appointment. Very frequently, we hear patients holding back from scheduling an appointment because they do not want to be a bother. Please know it is our pleasure to help, and we want to see you with a healthy smile.
If you have any questions or you need the assistance of Dr. Alena Nawrocki, please call our Dental Arts San Diego office at (619) 444-1001.
We are located at 707 ARNELE AVENUE, EL CAJON, CA 92020
Our email address is dentalartssandiego@gmail.com