Planning for Dental Implants?
STEP 1:

When a tooth is extracted it will leave an empty socket. Therefore, when possible bone is placed during extraction the procedure is called bone grafting. The material used for this procedure keeps the bony walls from caving in, providing a firm, solid foundation for a dental implant in the future. If the bone is not placed at the time of extraction you may no longer be a candidate for implants. Bone grafting does not cause any additional discomfort during an extraction, and graft will help the healing process. After an extraction a temporary partial can be placed so that the missing tooth is not noticeable.

STEP 2:

In some cases implants can be placed during the extraction process in other cases you will need healing time prior to implantation. Waiting a long time after an extraction can result in loss of bone therefore, typical healing time after an extraction is 3-6mos depending on healing factors. When implant is place it will be covered with a healing screw.

STEP 3:

Once healed after the implants (typically 8 weeks) the next step is to uncover the healing screw and place an abutment and take impressions for the crown.

STEP 4:

3 weeks after impressions the final crown will be placed. The final crown will look like a natural tooth.
Keep Your Quality of Life
Our team is trained in all aspects of bone grafting and dental implant placement and restoration. Dental implants are the closest you can get to healthy, natural teeth. They allow you to keep your quality of life so that you can enjoy your everyday activities such as: eating, smiling, laughing, talking, all without worrying about your teeth.
Structure of the Dental Implant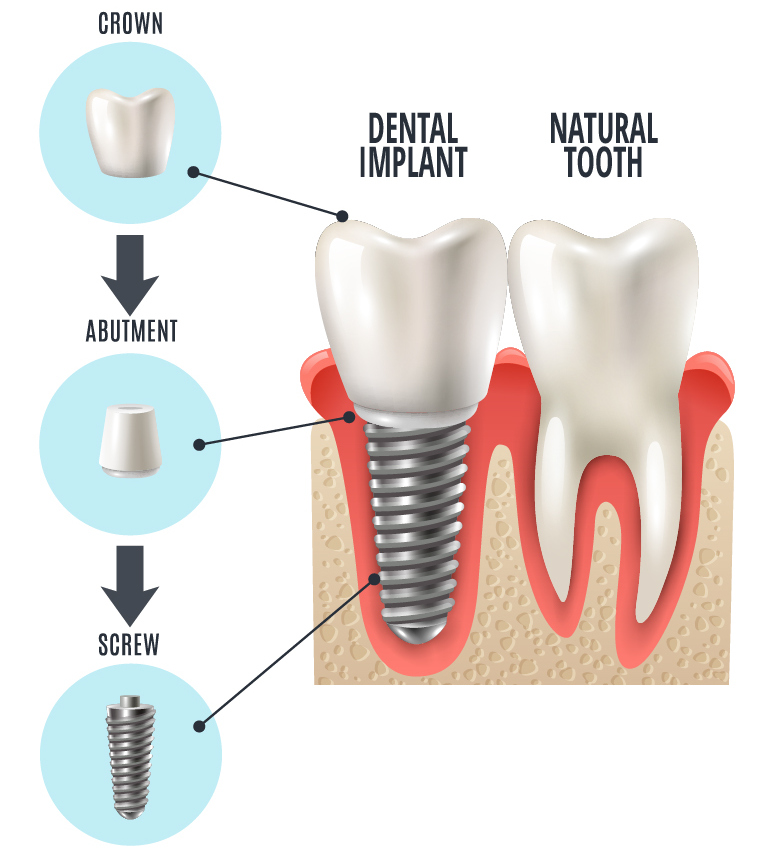 A dental implant is a permanent replacement for a missing tooth.
It has 3 parts: a titanium screw that is a placed into the jaw bone.
An abutment which is placed on top of the implant to connect the titanium screw to the crown.
Lastly, the crown is then placed on the implant to provide a new tooth that is permanent and looks natural.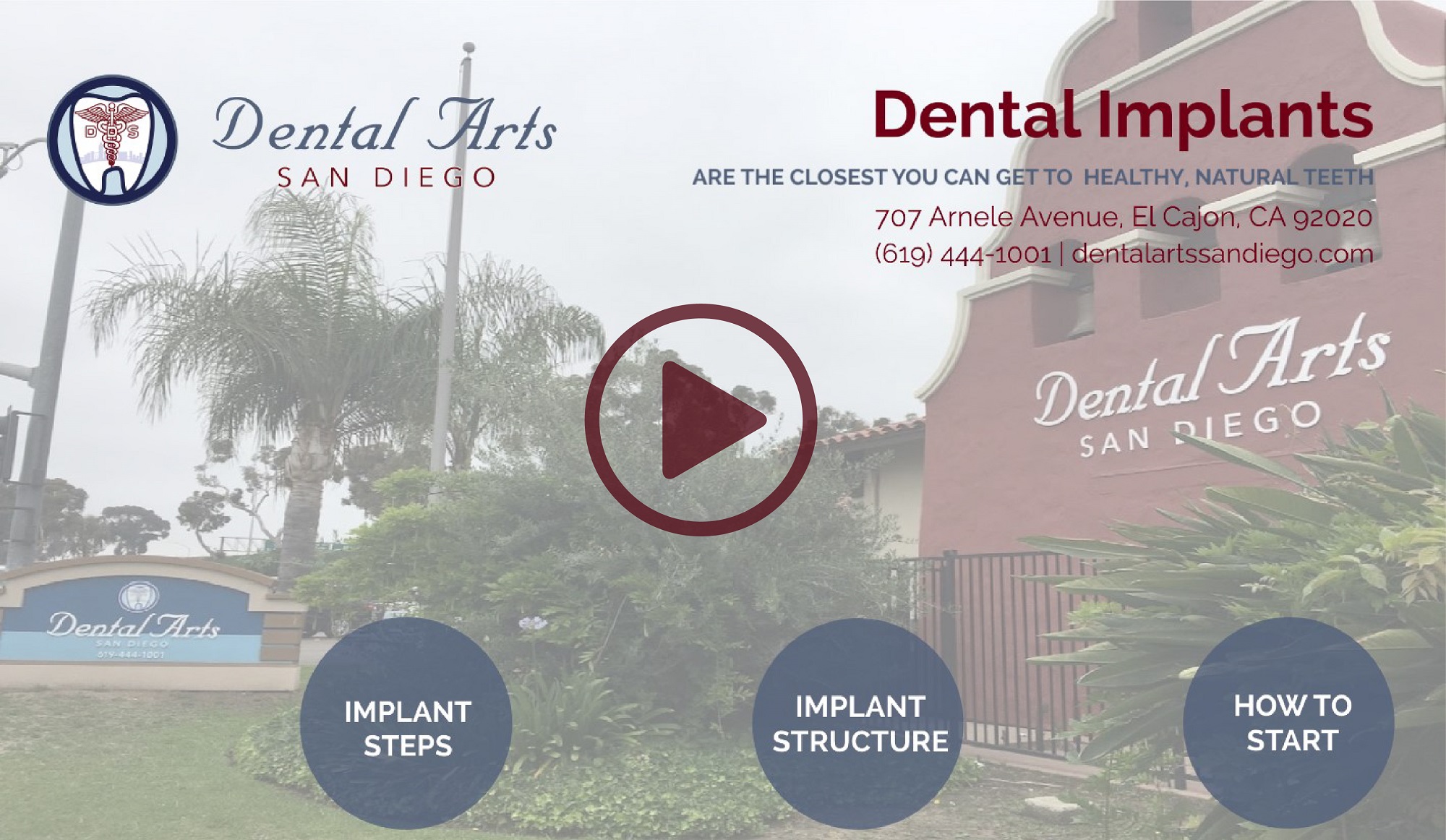 If you have further questions please contact us at 619-444-1001 and we will be happy to assist you. Thank you for trusting Dental Arts San Diego for your dental needs.