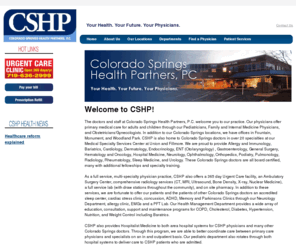 If you fear you have been neglecting oral hygiene, it's never too late to start improving. Read the tips in this article to learn how to make good oral hygiene a habit that improves the health of your mouth. Find out what you need to know by reading this article.
Be sure to brush at least two times a day. This a great practice recommended by the ADA. You owe it to yourself to follow through with your oral hygiene by adhering to at least the minimum guidelines. Use these moments for flossing.
Avoid soda. Too much sugar can be very bad for the appearance of your teeth, and opting for water is a much healthier choice for your body. This helps your teeth and of course your overall health.
It's important to learn as much as you can about local dentists, especially if you fear the dentist. Look for reviews on the Internet and do not hesitate to switch to a different dentist if the one you selected does not suit you well. Friendly dentists will really help you feel more comfortable when visiting.
If you are an adult over the age of 50, use alcohol-free mouthwashes. The older you get, the more sensitive your teeth and gums become. Alcohol tends to cause burning and other unpleasant sensations in your mouth when used. A good mouthwash should contain fluoride and be alcohol-free. Use it twice daily for good results.
Dry Mouth
Many prescription medicines can cause dry mouth. Without enough saliva, you could be at risk for cavities or pain. Your dentist can help you confirm that your dry mouth is caused by medication. If that is true, you may be able to take a different medicine. If not, treatment is available to correct dry mouth issues, and your dentist can advise you of one.
Your teeth can show age. If your smile is less than perfect, with yellowed, missing, or crooked teeth, you can visit a restorative dentist. Bad teeth can make you look older. To help you look young, visit your dentist to have your dental problems corrected.
Brushing your teeth a few times a day will help prevent cavities. You should aim to brush in the morning, at night, and after every meal. When brushing after a meal is not an option, you can achieve similar results by chewing sugar-free gum.
You should not use a toothbrush with hard bristles. This opens up root surfaces and can cause gum recession. Additionally, hard bristles can damage tooth enamel. Use soft or medium brushes in order to avoid developing sensitive teeth and gums.
Do you have a tartar problem? If so, you need to get a good tartar control mouthwash and toothpaste. The lower front teeth need to be brushed carefully, as well as the upper molars' exterior. These areas are where tartar tends to develop. In addition, make sure you are regularly visiting your dentist so that you can remove excess tartar.
Don't stop your kids from chewing on their toothbrushes. Chewing on the bristles will help to clean their teeth to some extent, but at the same time, it does not replace the need for regular brushing. Also, letting your children chew on their brushes will get them into the habit of brushing their teeth regularly.
Floss your teeth daily. Flossing reduces the amount of plaque and bacteria between the teeth, and a toothbrush just can't reach as well as floss can. Flossing also keeps your gums healthy. You can floss during the day or at night, but it just needs to be a routine.
Having learned all of this, what will you do about it? Take your oral hygiene seriously and be proud the next time you see the dentist. Know that there is always something new to know in the dental field.