One day dental implant offers: fiction
Offers for One Day Dental Implants, Same Day Smile and Teeth in a Day sound really good. Who wouldn't want to spend a few hours in a dentist's office and walk out with a new set of teeth?
We went online to see what dental offices promise when they offer One Day Dental Implants. Here's what we found:
Dental Office #1: "Get your smile back again in as little as one day!" But they go even further saying, thanks to new technology, you can walk out of the office with new teeth in a day. However, towards the end they begin to backtrack a little, "often in one procedure, the same day."
Dental Office #2: after offering One Day Dental Implants, they then say, "you'll go home with a temporary set of teeth."
Dental Office #3: "Even though there are several benefits of same day dental implant, there are few risks also." But the major risk is the failure of the implant.
Even more troubling are the offers from other out-of-country clinics that offer cheap dental implants in a day.
Dental implants: facts
The fact is, correctly placing dental implants is a procedure that requires a great deal of proficiency, education, and skill. One of the reasons dental implants are such a good option for tooth replacement is that they can last a lifetime.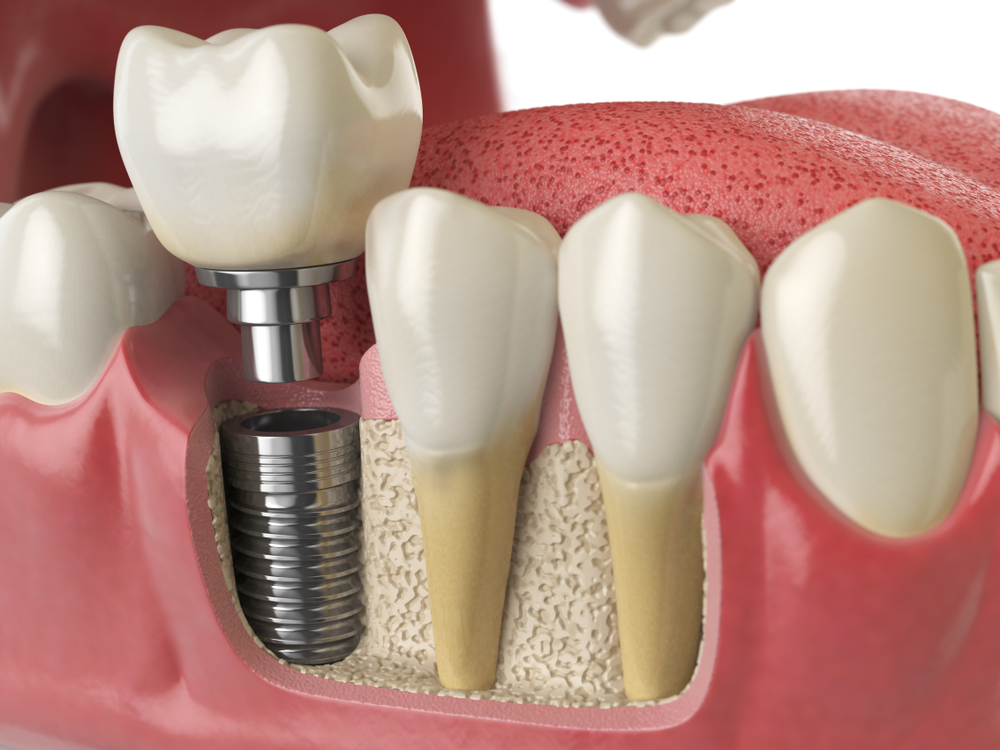 Your dentist places the implant post deep into the jaw. Bone forms around the post and holds the implant securely in place—a process called osseointegration. It takes several weeks to months for osseointegration to take place. Once the process of osseointegration is complete, permanent teeth can be placed on the implant. Even before the implant is placed, an assessment has to be done and x-rays taken.
Temporary teeth can be placed on the implant, so that you never have to leave the office without teeth, but follow-up appointments have to be made to make sure that the osseointegration process is going well and there are no problems in or around the implant area.
How to get the best dental implants
Getting the best Dental Implant depends on the skill and integrity of the dentist placing the implant. Not only should the dentist be skilled but also committed to work with you throughout the entire process.
Dr Nawrocki is not only skilled, but has years of experience in successful dental implant work. Here are some words from one of our many happy patients:
"I had previously gone to another dentist for an implant. They had done bone grafting which was done incorrectly. I came to Dental Arts where the staff and Doctor were very thorough and I am on the right track to a successful implant."
F.P., Dental Arts San Diego Patient
"This place is awesome definitely recommend coming here for implants"
Herb C., Dental Arts San Diego Patient
"Superior care and service. Post op instructions were clear. It says much about Doctor Alena for the high standards of care given to each patient as well as their willingness to make a substantial time investment. I have seen Dr. Alena's strive for excellence not only in outstanding patient rapport but also her interest in new technologies in dentistry. She is the best Dentist I have ever had and I would have no problem whatever in highly recommending her to anyone seeking the finest in quality in dental care."
Tommy C., Dental Arts San Diego Patient
In short, Dr. Alina Nawrocki is a is an expert at providing dental implants to his patients in a welcoming and caring environment.