A Healthy Smile Starts
With Dental Arts General Dentistry!
WE ARE COMMITTED TO HELP YOU LOOK,
FEEL AND SMILE YOUR BEST.
General Dentistry is our core service at Dental Arts. Our motto is healthier teeth, happier you. At Dental Arts, we provide comprehensive general dentistry services to keep your family healthy and smiling. Our dentists strongly encourage long-lasting dental health by regular dental checkups every six months.
During your check-up, we will examine your teeth and overall oral health after a healthy cleaning from your hygienist. With regular dental visits, we can prevent common dental health problems such as tooth decay or periodontal disease by monitoring your teeth and gums. Good oral health can also prevent dental procedures such as cavity fillings, root canals and tooth extractions. If you are in need of emergency dental please check our emergency dental page.
At our office, we use clinical laboratory services from OralDNA Labs® to ensure we are giving our patients the best oral health information possible. OralDNA Labs® is a specialty diagnostics company designed to provide reliable, definitive and cost effective clinical tests that guide oral health professionals in detecting and prognosing disease at an earlier, more treatable stage.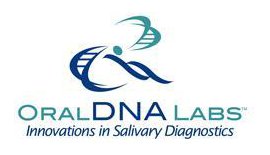 AT DENTAL ARTS SAN DIEGO, YOU WILL UNDERGO COMPREHENSIVE SERVICE STARTING WITH YOUR VERY FIRST VISIT. ALL CHECK-UPS WILL INCLUDE THE FOLLOWING TESTS AND EXAMINATIONS:
Examination of Tooth Decay
PROFESSIONAL DENTAL CLEANING
DENTAL CLEANINGS ARE PERFORMED BY OUR REGISTERED DENTAL HYGIENISTS.
PERIODONTAL (GUM) DISEASE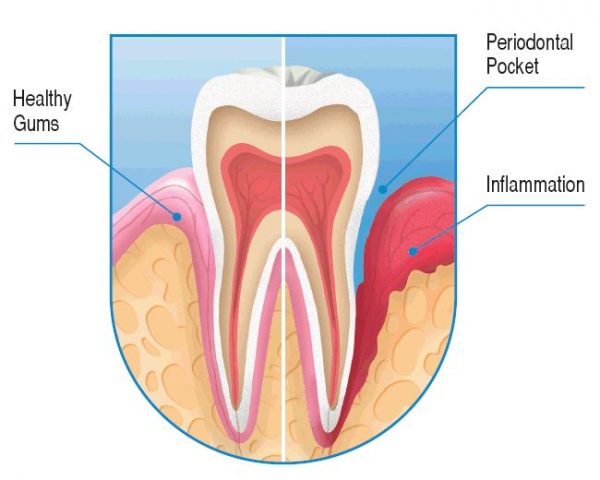 Periodontal (gum) disease is insidious. It is an infection of the gums that starts out as plaque, an opaque film on the teeth that hardens to form tartar. As tartar accumulates, it harbors bacteria that attack the soft tissue around the gums. This is the early stage of gum disease known as Gingivitis. Left untreated, Gingivitis becomes Periodontitis which ultimately destroys the tissue surrounding your teeth AND the bone that holds your teeth in place.
Wisdom teeth extractions are a fairly common procedure. Wisdom teeth often cause problems as they are trying to protrude through the gums. When a wisdom tooth is impacted, it means the tooth is coming in at an angle and not straight through the gum line. This can cause pain, the tooth can come in unevenly, or the tooth may only emerge partially.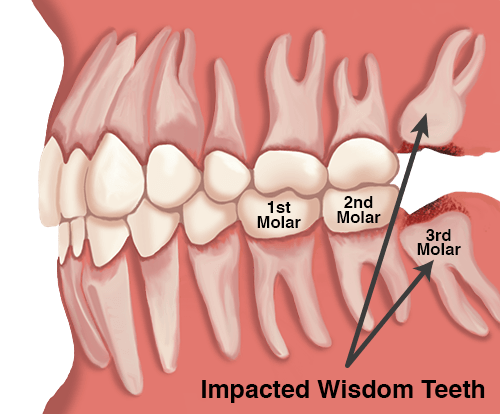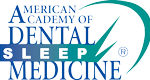 THE AMERICAN ACADEMY OF DENTAL SLEEP MEDICINE (AADSM)
The AADSM is a professional society for dentists who help patients control snoring and obstructive sleep apnea through the use of oral appliance therapy. If you have trouble tolerating continuous positive airway pressure (CPAP) therapy or prefer an alternate treatment for sleep apnea, talk to an AADSM dentist today. Oral appliance therapy can help you and your bed partner get a good night's sleep, and it will improve your health and quality of life.

THE AGD IS A NONPROFIT INTERNATIONAL ORGANIZATION WITH 37,000 MEMBER DENTISTS FROM THE UNITED STATES AND CANADA.
The AGD strives to provide the best possible patient care through its dedication to the continuing dental education of its members. In addition, it provides the public with information to help make informed choices about personal dental care and treatments."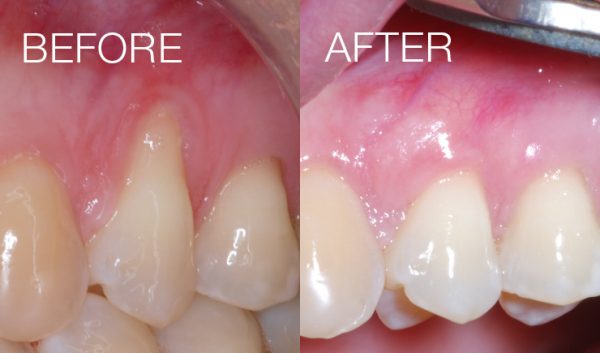 A soft tissue graft is used when there has been a significant amount of gum recession in a particular area. Slight gum recession can usually be fixed with a few changes to your oral hygiene routine to take better care of your teeth and gums. When the gingiva recedes further it exposes you to greater risk for infection and bacterial penetration. You will likely be more sensitive to hot and cold foods when you have receding gums. If the gums recede enough as to expose the root you can set yourself up for more serious problems. The root is softer than the enamel making it more vulnerable to bacteria and plaque.
To restore proper gum level and functionality a soft tissue graft can be performed. This is done by either removing soft tissue from the roof of the mouth, or repositioning healthy gum tissue from adjacent teeth. This procedure is very predictable and has a high success rate. This procedure should be performed before more serious problems develop and periodontal surgery is necessary.
Gingivitis is a generative disease that left untreated, will cause significant tooth and gum deterioration. Just the word gingivitis can strike panic in a patient's mind. The reality is that the treatment is simple and performed right in your dentist's office.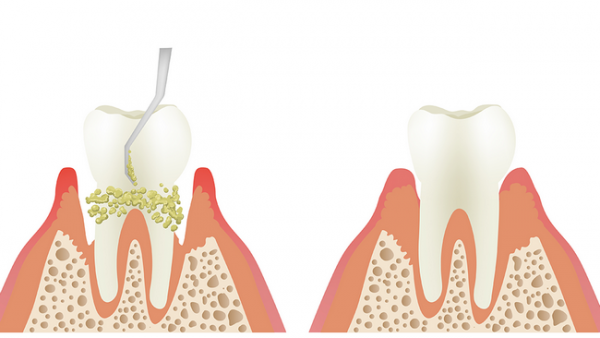 EXTRACTION SITE PRESERVATION
When removing a tooth it is important to consider what will be done with the empty space after that tooth is removed. Wisdom teeth are in the back of the mouth, so that site will heal on its own with no complications. If it is necessary to remove another tooth, plans must be made.
Dental bridges are a great way to replace missing teeth. Your existing teeth are used to literally create a bridge to cross the area where your tooth is missing. Bridges are made from gold, metal, alloys, or porcelain to ensure that they are strong and durable. The process of creating a bridge begins by creating abutments out of your existing teeth where the bridge will be attached.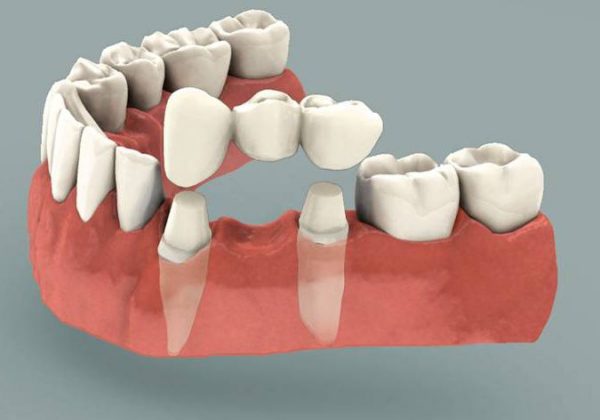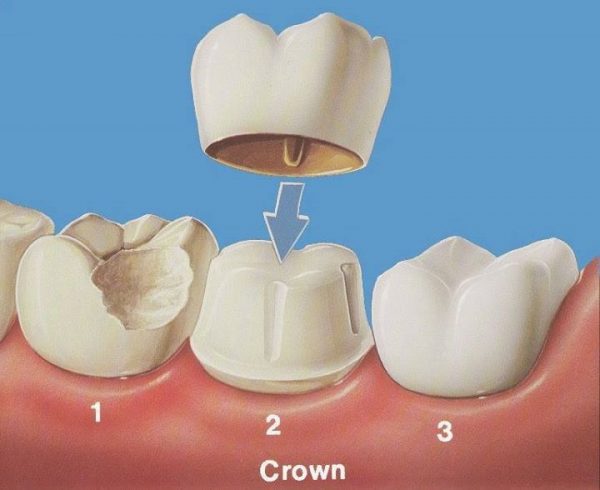 Over time our teeth begin to weaken and become more susceptible to problems such as decay, cracks, discoloration and others. If you feel your smile isn't what it once was, crowns can help you recover your smile. If your dentist notices that a tooth is decayed or seems weakened/cracked a crown may be necessary to make sure that there are no additional problems with the tooth. In cases like this a filling or bonding will not be sufficient.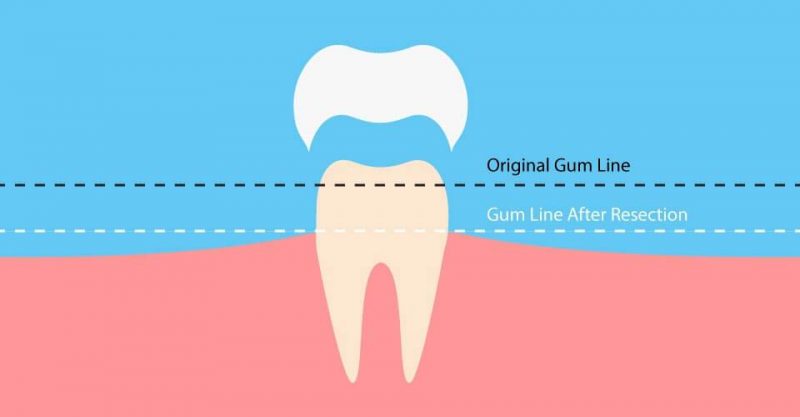 It is no secret that dentists are committed to saving teeth. This is why we fill a cavity, instead of pulling the tooth.
Cavities can decay to tooth to the point where restoration is virtually impossible without a procedure called crown lengthening. Crown lengthening is a routine surgical procedure, which remodels the contour of the gum line. The procedure does not actually lengthen the crown, but rather lowers the gum line. When there is not enough tooth structure to affix a crown, this is the only option. Sometimes a tooth has been broken below the gum line. In this instance, crown lengthening is very successful in exposing more of the tooth, so that the dentist has something to work with.
Many people are afflicted with bruxism, or teeth grinding. Some people may do this consciously during the day, but it is a larger problem at night while you are asleep. Grinding your teeth can damage enamel, wear down teeth, cause jaw pain, or irritate your gums. The noise from teeth grinding can also disturb your spouse's sleep if loud enough.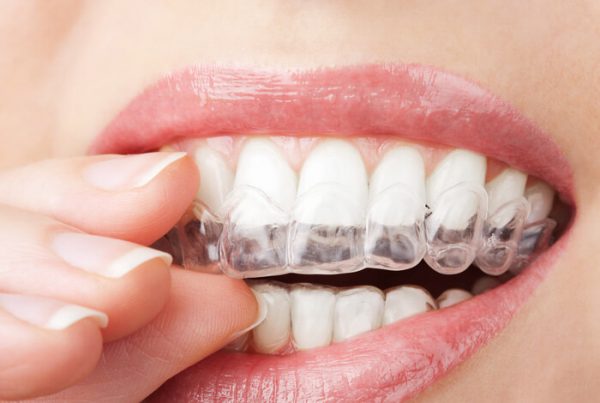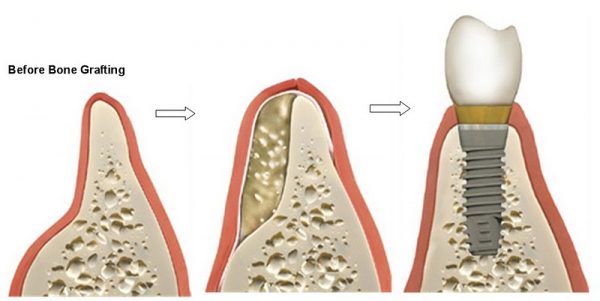 Bone grafting is where the jawbone is built up to accommodate a dental implant or other restorative device. Bone grafting is a common procedure that is used frequently for dental implants and other periodontal procedures. The bone used to graft is taken from a sample from the patient. Many times, the bone is taken from another area of the mouth when drilling takes place. The bone fragments are suctioned from the mouth and used for the graft. Cadaver bone fragments are also used. They are harvested by bone banks and are a very safe source for bone donation.
OSSEOUS SURGERY / POCKET REDUCTION

Sometimes the effects of periodontal disease create permanent changes in the tooth and gum structure that will cause issues in the future. Enlarged gum pockets between the tooth and the gum line are common after having advanced gum disease. Sometimes these gaps are cosmetic in nature, and affect the appearance of the gums. More commonly, the gaps put the teeth at future risk for tooth and gum disease, as they are just one more place that plaque and bacteria can collect.
Sleep apnea is a serious sleep disorder that needs to be treated. A board certified sleep physician can help you select a treatment plan that is right for you.
In general definition, it's more than 5 episodes, when the breathing stops for longer than 10 seconds, with oxygen levels, drastically dropping in the body, below 95% each and every night. Some severe apneic, can stop breathing for longer than 2 minutes per episode. Imagine that! That's more than people can hold their breath under water.
There are several signs that sleep apnea might be present, such as severe erosion of teeth, scalloped tongue, abrasions and teeth wear, as well as large tonsils and a small throat opening.
Patients who are intolerant of CPAP machines, can benefit from oral appliances. The appliances will open up the airway and advance your lower jaw, in a supine position, which will prevent the tongue from falling into and blocking the throat and impede breathing.
Because of all the cardiovascular damage that's occurred, in lieu of sleep apnea, people with OSA are at great risk for heart attacks and strokes. OSA increases this risk, more than any other single factor – including smoking, obesity etc. (5x increase)
Your plan may include any combination of these treatments:
-CPAP (Continuous Positive Airway Pressure)
-Oral Appliance Therapy
Do you need help or have a questions? Fill out this form to get in touch.
707 ARNELE AVENUE, EL CAJON, CA 92020
dentalartssandiego@gmail.com
707 ARNELE AVENUE, EL CAJON, CA 92020
dentalartssandiego@gmail.com