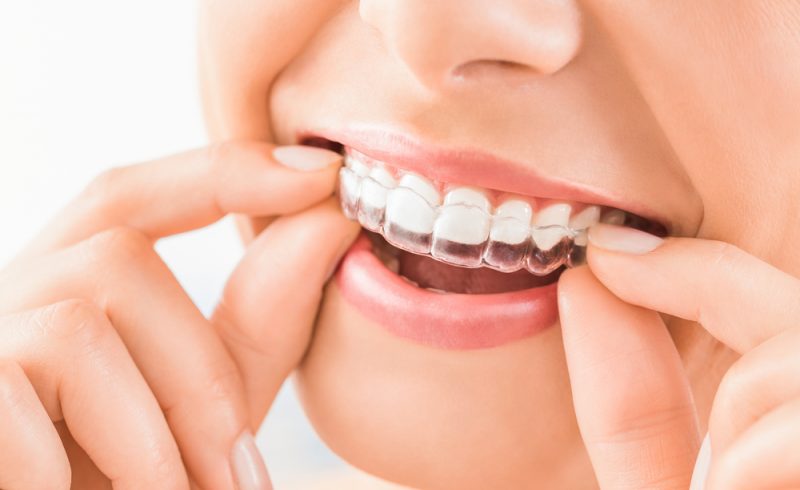 Why Invisalign is right for you
Having a great smile is important to a lot of people. Misaligned and crooked teeth can make some people insecure about opening their mouth. And usually braces are the first things that come to mind when deciding to enhance your smile, but were you aware of another choice in improving the alignments of your teeth? Invisalign could be a better option to get the smile you want.
Braces vs Invisalign
There are distinct differences between braces and Invisalign. Braces are permanent metal brackets attached to the enamel of your teeth making them noticeable. Invisalign aligners on the hand, are created through 3-D imaging to custom fit your teeth. Invisalign trays are not permanent so you have the liberty to take them out whenever you'd like.
Braces have the tendency to cause some irritation inside your mouth. They sometimes cause chafing and cuts from the wires. Food is also very susceptible to getting stuck between them. Invisalign gives patients the option to take out the trays when eating and drinking, so food doesn't get attached to the aligners.
Benefits from Invisalign
The benefits that you get from Invisalign are worth the experience. Unlike braces, you have fewer food restrictions. With aligners, you can take out them out before you eat and drink anything. Invisalign trays are also much more comfortable than braces and easier to care for. Naturally, all you have to do is take out the aligners and brush them, then your teeth and replace them through your dentist.
Comfort is also very reliable with aligners. On the contrary to braces, aligners don't have brackets that create sores and cuts inside your mouth. You can smile wide, without worrying about getting your lip caught in any metal. Also, you can bet on cutting down the time of how long you need to wear alignment trays. With braces, depending on the severity of the appearance of your teeth, it can take up to 4 years to perfect their smile. Invisalign patients see results within 2 years.
Above all, using Invisalign to achieve straight teeth will boosts your confidence and improve self-esteem. Dental Arts San Diego specializes in improving people's smiles and will answer  an Invisalign plan that fits you.
If you have any questions or you need the assistance of Dr. Alena Nawrocki please call our Dental Arts San Diego office at (619) 444-1001
We are located at 707 ARNELE AVENUE, EL CAJON, CA 92020
Our email address is dentalartssandiego@gmail.com